Simple games for a fun afternoon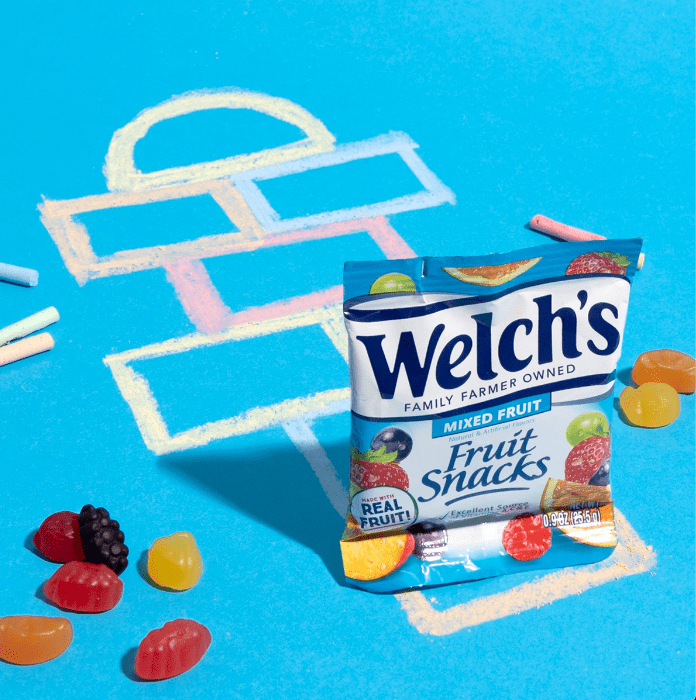 The afternoon arrives, homework is done and we all want to play! There are lots of ways to make afternoons more fun. Grab some Welch's® Fruit Snacks, the snack made with real fruit, and turn this time into the best part of the day.
Treasure hunt
Create clues and hide them around the house. Then create a map with the places in the house where you will perform the search. Each treasure hunt can have a different theme—one day you can all be in the desert, the next in space and another traveling through the sea. The treasure to find are Welch's® Fruit Snacks!
Pom-pom race
With adhesive tape that does not damage the floor, create a circuit around the house. You can set it up in the living room or from one room to another. You need eco-friendly fabric pompoms and straws. Put the pompom at the beginning of the circuit and blow it! You can't get your pom-pom out of the tape or you have to start over. You can time the course and the competitor who reaches the finish faster will win a bag of Welch's® Fruit Snacks.
Bowling afternoon
Have a plastic bottle you were thinking of throwing away? Try washing it instead and reuse it for a family bowling afternoon. Collect 10 bottles to be the pines, paint them with the same color and draw on each of them one of the real fruits from Welch's® Fruit Snacks Mixed Fruit: strawberry, orange, raspberry, grape and peach. Arrange the pines and voila! Every player will have 5 chances to throw the ball, and whoever accumulates the most knocked fruits will be the winner of the most delicious fruit trophy, a bag of Welch's® Fruit Snacks.
Did someone say picnic in the living room?
No park, no problem. You only need to make a space in your living room, place a tablecloth in the center and set the scene with some plants around it: your children will take care of the rest. Let them bring their favorite stuffed friends and make simple snacks like sandwich triangles, vegetable sticks and of course Welch's® Fruit Snacks.