Time for a snack, time to be together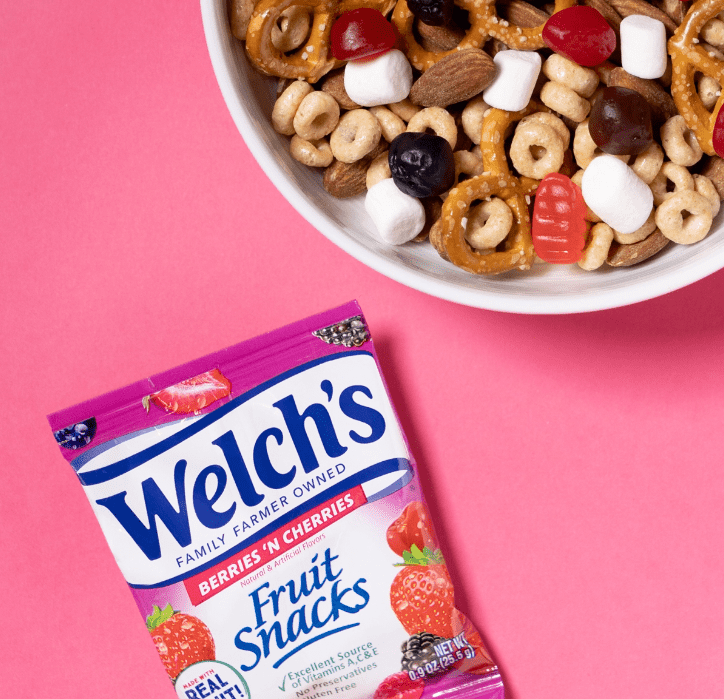 It seems that snack time is just a moment between meals, but it can be much more than that. With these simple tips you can turn snack time into an opportunity to spend quality moments with your kids.
Make it a moment of connection
Set a time every day and gather your family to enjoy some Welch's® Fruit Snacks. Have fun together while you enjoy the snacks made with real fruit.
For mornings, use this time to get ready for your day. How about a quick stretch session with fun music in the background? Start the day together and make the most out of it.
For afternoons, choose a comfortable place and take the opportunity to share how was your day. Grab a bag of Welch's® Fruit Snacks and play a game: Each time someone picks a snack, encourage them to tell you something they liked about their day or made them happy.
Plan and choose snacks that are fun and balanced
Variety is the spice of life. Make a Welch's® Fruit Snacks trail mix with some nuts and dried fruit. Or maybe with chocolate chips. All you need is a small jar. Put everything the snacks inside, mix them up and enjoy!
Have your kids take part in the fun and let them help you prepare the snacks. Welch's® Fruit Snacks are a great option. They are made with natural fruit as the first ingredient and inside each bag there are different varieties with delicious flavors: strawberry, orange, grape, raspberry, and peach.
Setting snack times is a great way to grow closer, eat healthy and have fun. A family that snacks together stays together!