Deliciously
Innovative Snacking
We are the pioneers of Real Fruit Snacks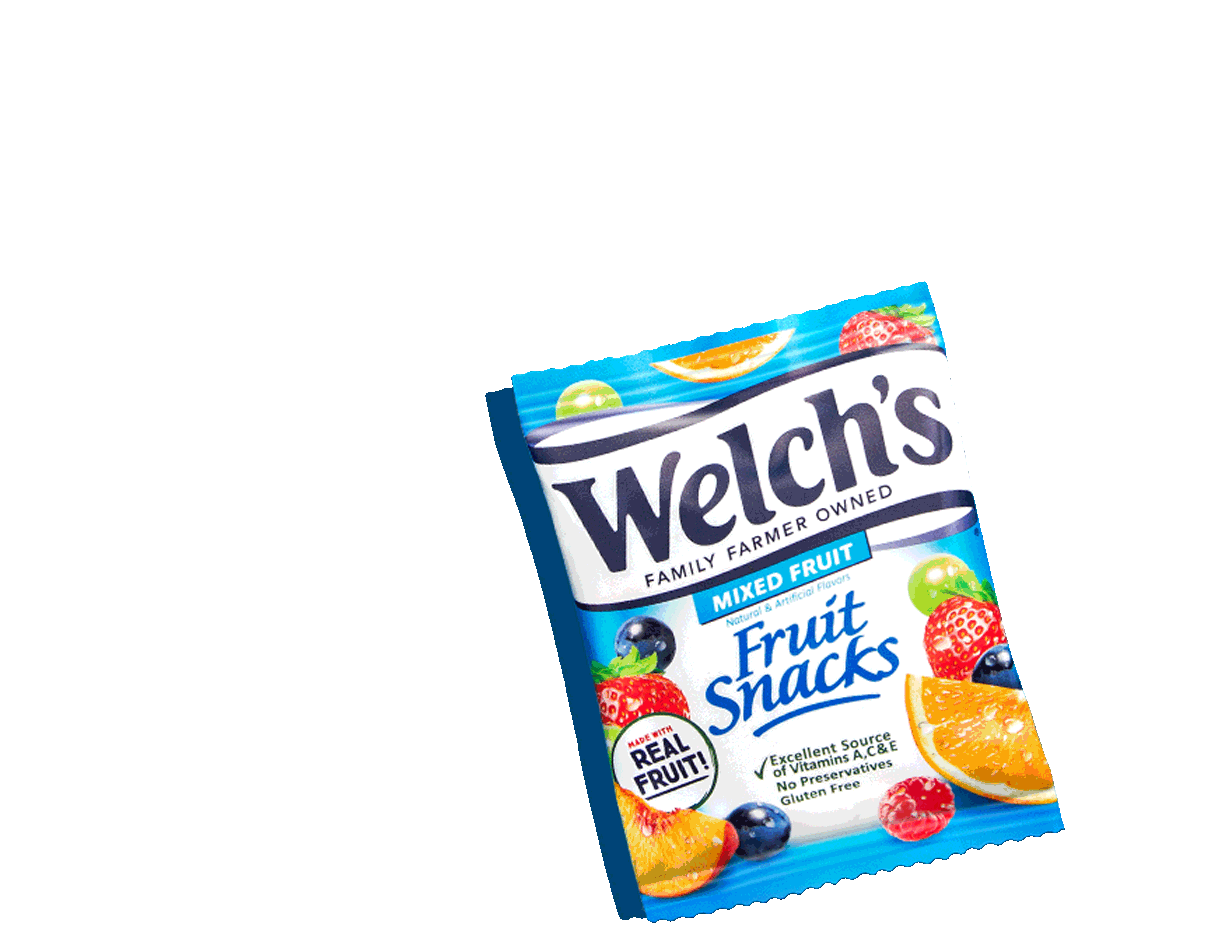 Revolutionizing Snacking
The goodness of Welch's® Fruit Snacks was imagined in 1998, when we had the idea of creating a "better-for-you" snack that was made with Real Fruit and had a delicious taste. Soon after, we successfully developed our unique formula for a fruit-first, soft and chewy snack, and that's when Welch's® Fruit Snacks were officially born!
In 2001, Welch's® Fruit Snacks were launched and have gone on to become the #1 Fruit Snacks brand worldwide!

Fruit-First Snacks
Our fruit snacks have set the industry standard for quality and taste because Real Fruit is always the first ingredient! That's why our snacks are bursting with delicious taste.
Welch's® Fruit Snacks are made with a wide array of fruits to bring you an exciting
and mouthwatering experience each time you eat them. In fact, all the fruits that you see on our packaging are the first and predominant ingredients in our product formulations!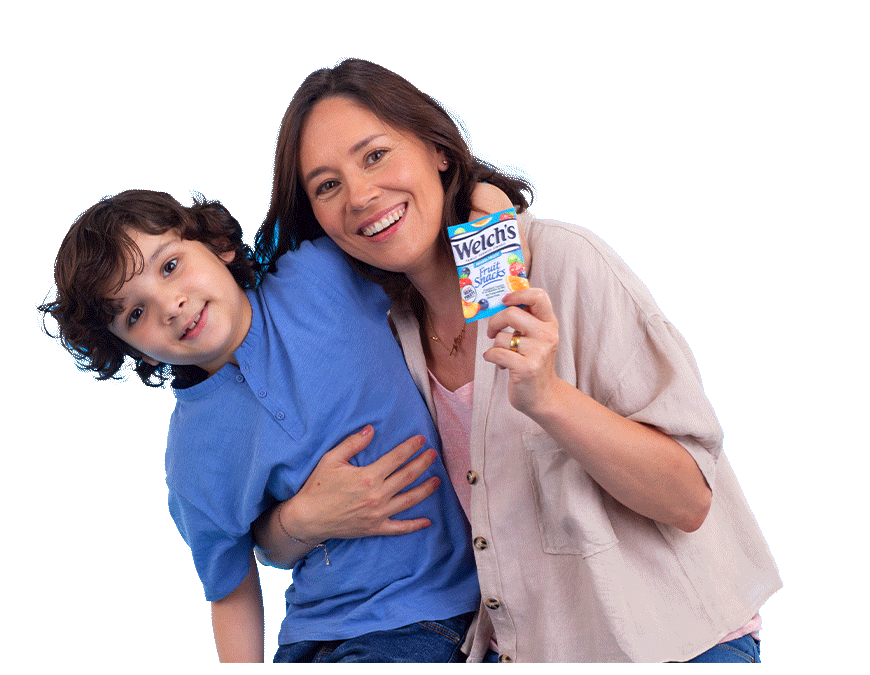 Made with Families in Mind
Each of our delicious varieties are made with Real Fruit for a mouthwatering experience the whole family will love!
Our fruit snacks come in perfect sizes, with portion-controlled pouches to fit your needs, whether at home or on-the-go.
Quality Snacks in delicious varieties!
Our mission is simple, provide snacks of the highest quality and the most mouthwatering taste.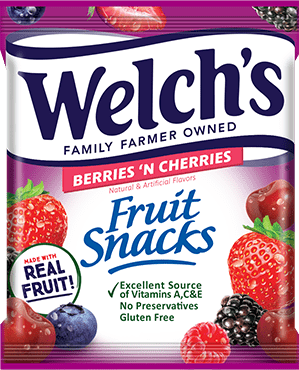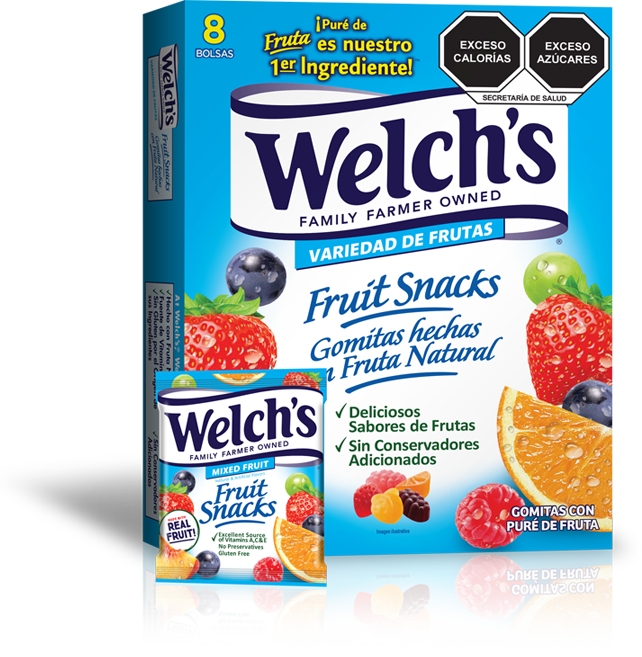 Where to Buy Welch's® Fruit Snacks?